Yay! My Mom and I had another shopping trip,
and Macy's was having some excellent sales.
We had a lovely time. Look how cute my sweet Mom is!
Here's what I wore on our expedition:
top: WhoWhatWear (Target)
skirt: Rekucci
bag: ABage (Amazon)
shoes: Target
I took photos of everything I decided to purchase.
There was a LOT of good stuff on the sales racks!
I love the heart pattern, and the fit is good, too.
sweater: Charter Club
Ever since I saw this (from
this movie
),
I've been looking for a lace blouse that isn't too itchy and that
fit well. This one fits the bill!
shirt: Tommy Hilfiger
This blouse has beautiful detailing, a great fit, a pretty fabric,
roll-up sleeves, and little blue and silver stars!!!
Wonderful! And under $15 on sale!
(Oops - a bit blurry.)
blouse: Michael Kors
Look at that little padlock as the zipper pull!
I love stripes, and I like the grommet detailing on this sweater.
Also it fits great and has a bell sleeve
and blue details around the hem of the sleeves and waist.
sweater: Tommy Hilfiger
And (surprise!) - another striped sweater!
sweater: Tommy Hilfiger
You can't see very well in the photo, but there are four rows
of clear sequins along the stripes on the bodice.
VERY PRETTY!
Here's a try-on video for you!!!
We had another errand to run before going home,
but we needed some nourishment, so we sat in the car with
the cool winds blowing through and ate a picnic I packed.
Salad, potatoes, mandarin oranges - left over from the dinner party the night before!
It turns out that EBay was having a sale, too - 20% off everything! -
so I did some browsing. I was looking for a pair of earrings to replace a pair that I bought with Christmas money and not received (I got the money back, don't worry!) I wanted something small (around 1/2" in length), dangling, post-style with butterfly backs, and 14k solid yellow gold.
I found two candidates . . . and bought these!
Aren't they cute?!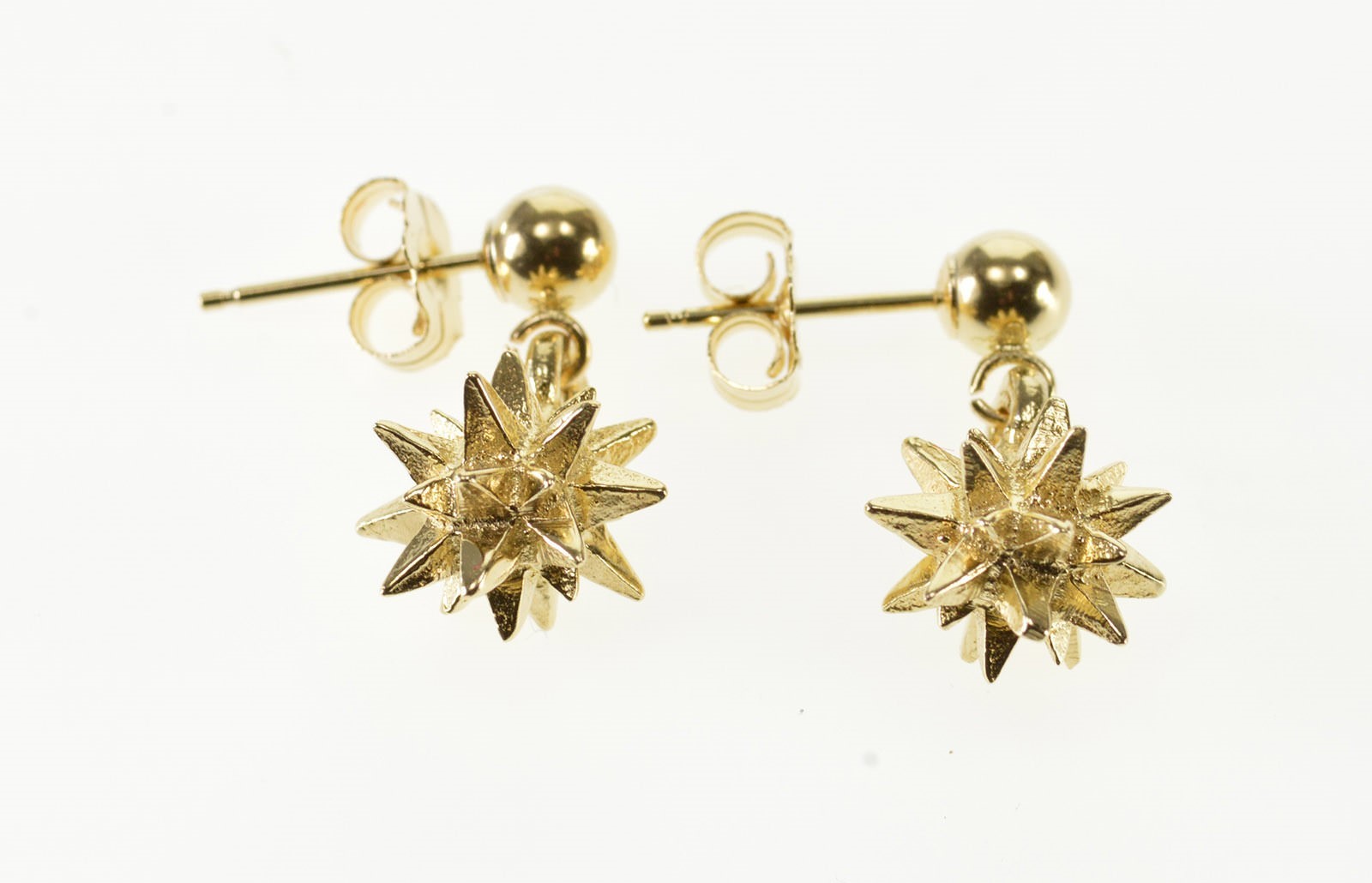 The other pair might be next on my list
after selling some older stuff that I'm not wearing anymore.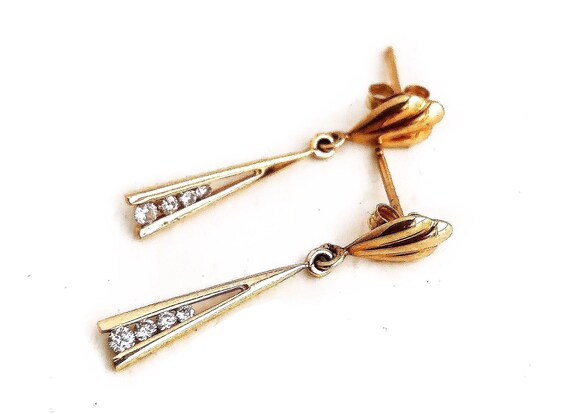 Both pairs are vintage (pre-loved).
I was pretty tired after a busy week, and enjoyed the late afternoon and evening
with some cats!
Enjoy some down time this weekend and snuggle close the people and creatures you love!